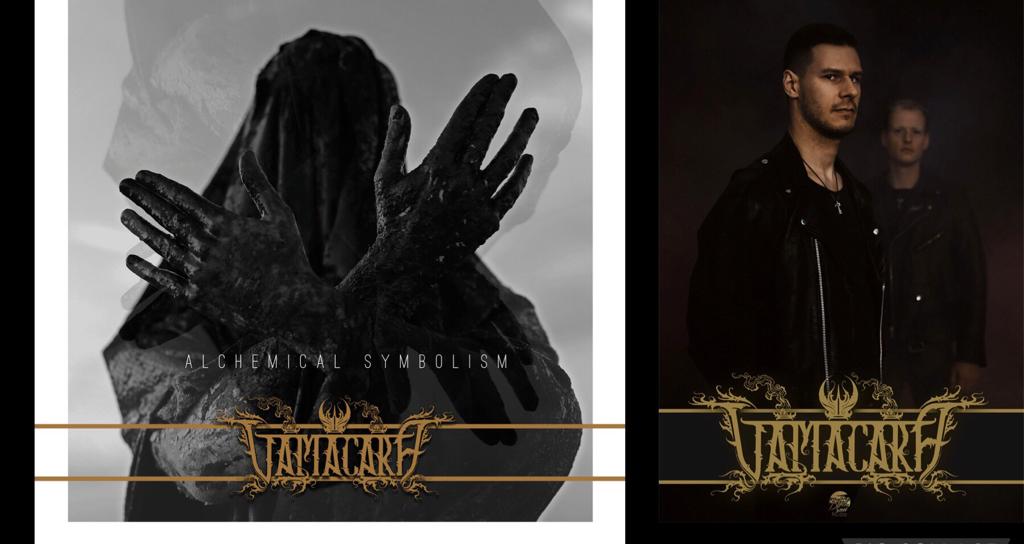 Psychedelic Doom/ Death Metal duo VĀMĀCĀCĀRA presents an explosive wave of symbology, esotericism from the left hand path, from a knowledge that accompanies the musical excellence that has been preparing to be released next April 29th via MDD RECORDS and NUCLEAR BLAST.
For those who do not know this dark, rare and multifaceted gem, heterodox since its constitution and its transcendental Hindu Vamamarga (from the left hand path) mixtures, which make their psychedelic combinations, darkly Black that congenial with the brutality of a Death Metal crushingly coated with Doom; their first EP entitled ¨ Mantras for the Manifold¨ was released on April 28th, 2017. Six years after its release, we will receive "Cosmic Fires: The Enlightenment Reversed" on April 29th of this year.
To ignite the ritualistic spark from the deepest recesses of our minds, VĀMĀCĀRA has released yesterday, March 29th (let's make our symbolic notes), their promotional video and first single "Alchemical Symbolism".
May desire enlighten you and the flesh awaken you in a seal of sacred tantric, serpentine and impure action.
Track List
1. Tara of the Cremation Grounds
2. Alchemical Symbolism
3. Vintage Filth Merchants (Yaşlı Pislik Tacirleri)
4. Moonbeam Trails
5. Rat Saliva
6. Brought up by the Moon
Lineup
N Drums
A Guitars, Bass, Vocals
Pre orders
Social Media
Alchemical Symbolism – video