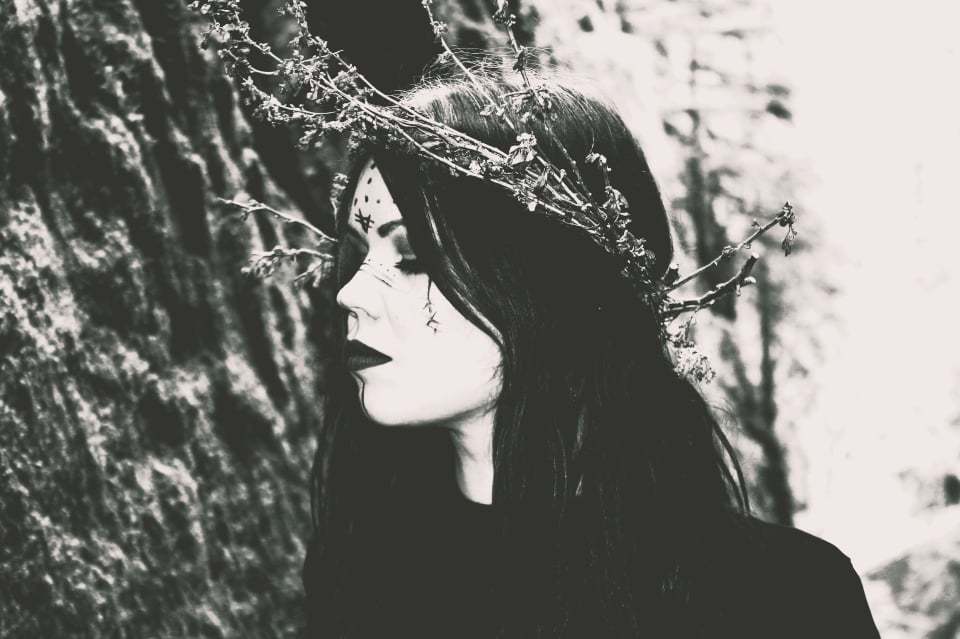 In front of the subtleness that keeps the forest, that borders between the green meadows and the sparkling rays of the sun that are intermingled with the waters of an infinite creek, rest the most beautiful experiences of the world that are hidden from the human being and also shelters the transformation.
Thus VERMILIA transforms and moves musically, among a Keiju that takes flight on a green carpet that takes up space, which is not submitted by time. Lingering among dances witnessed by the thick fog and shadows that between deep wells become a single darkness, finding its Nakki, drowning the prey in its subtlety; the one that annihilates those who do not know the contemplation of the depth that lies in everyone.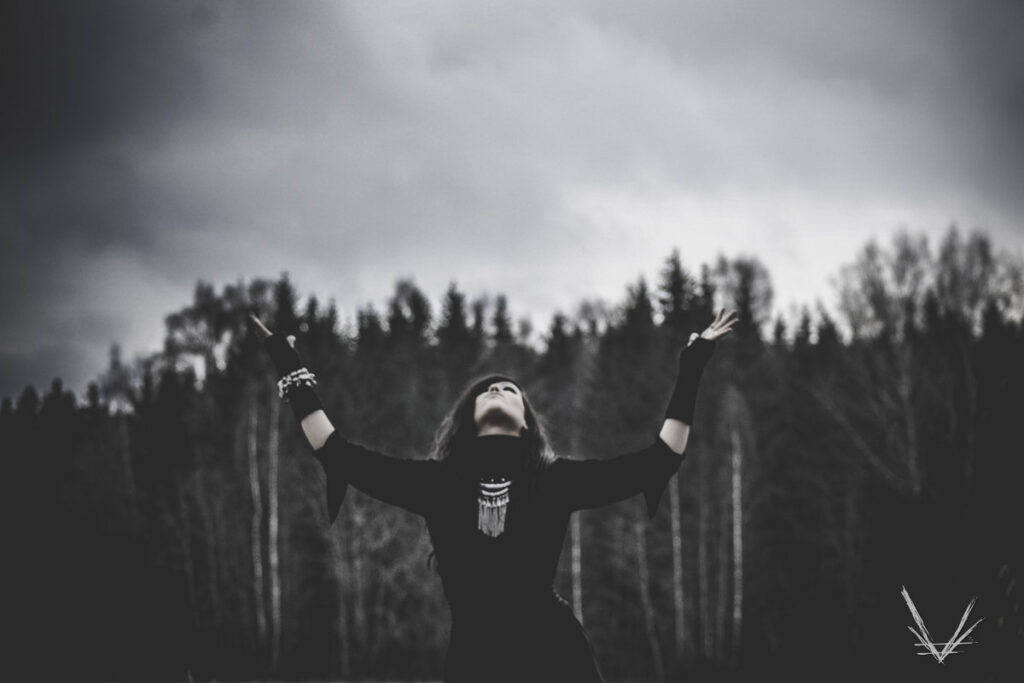 VERMILIA is a female artist, hailing from Finland. Her music is a blend of Epic Scandinavian Pagan Metal and sweet, raw and melancholic vocal harmonies with lyrics in her native language.
VERMILIA has premiered a new track called "Hautavajo", which is the first single from their upcoming full-length album "Ruska", to be released on 09.09.2022 in CD/Digital format.
Pre-order of the album is also available on Bandcamp
These were VERMILIA's comments about this new material:
"The song Hautavajo is my last composition for the Ruska album. The process of creation started from a great emotion that I had to let out. First I composed the guitars for the song and little by little it took shape.
The word Hautavajo comes from the word Hautavajoama (Rift Valley), which means a long, flat-bottomed, steep-edged valley at the seam of two diverging continental plates. The widening leads initially to the formation of straits and later to the opening of entire oceans.
I think this describes very well how deep everything in life can be. People's tears could form an ocean.
We live in constant uncertainty and move too fast. At the same time, we feel alone and accept things too easily.
We have to move on and things can't stay where they are now, but I think we should choose another path than the direction we are going now. "
Special for fans of Myrkur, Moonsorrow, Emperor, Ulver, Bathory, Wardruna.
VERMILIA – Ruska
Release date: September 9, 2022.
Tracklist:
1. Alkusointu
2. Marras
3. Hautavajo
4. Kuun Tytär
5. Sanoittaja
6. Tuonen Joki
7. Ruska
8. Kaipaus
UPCOMING PERFORMANCES:
November 12, 2022 with Thyrfing, Havukruunu, Gomorran (Finland).
Social Media